ah'm gonna be putting a heaven 17 interview up from the early 80's...it's a nifty one too. it's from a magazine called flexipop, issue 24. the article is called 'heaven & hell'. hopefully ah'll have it up later today. anyway sugahs, here's a preview [quotes & a picture]...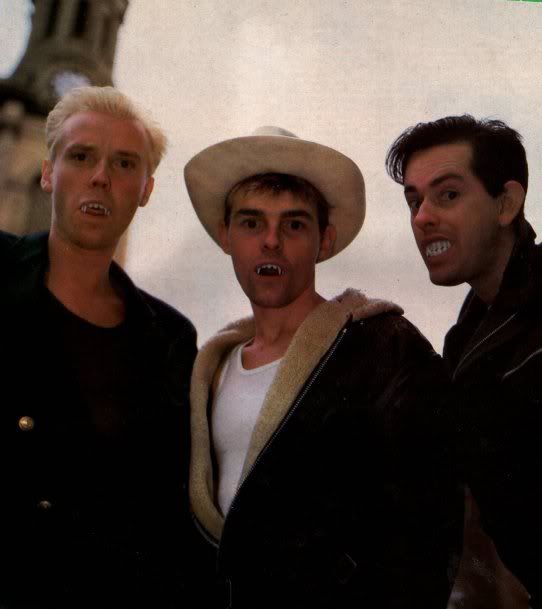 Ian: But on the other hand, people haven't got any genitals in heaven...

Martyn: I'd spend all day looking for a good plastic surgeon who could sew my genitals back on.

Ian: And lots of donkey's knobs.

Martyn: Why do you always have to come out with obscenities, Ian?

Glenn: I don't think the food in hell would be too great. I bet there's nothing there but MacDonald's hamburgers.

Ian: Mmmm, buggered and basted babies on bread - they're bew'iful!